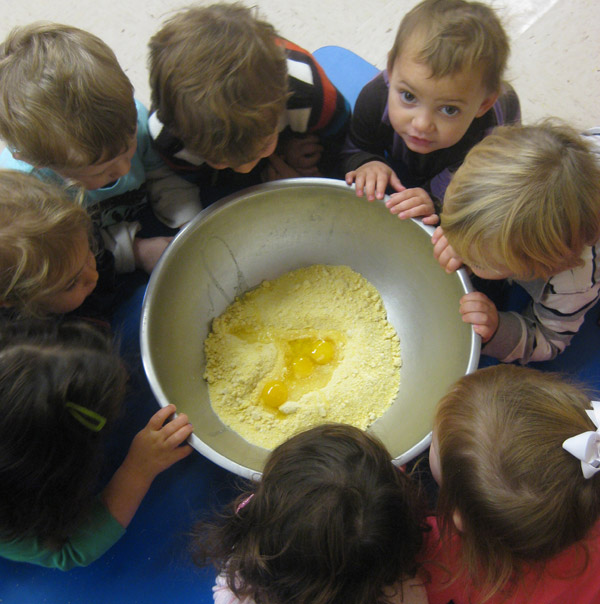 Toddlers are bursting with energy and need to explore their environment. Independence is their primary objective as they begin to define themselves as individuals. In our Toddler classroom, children are beginning to learn how to play cooperatively – to interact with others and to transition from the "me-ness" of toddlerhood to a greater awareness of others. Compass SchoolHouse Toddlers have plenty of opportunities to safely stretch their capabilities through a balance of child-initiated and teacher-directed activities.
Teachers plan a balanced day between movement, music, art, story time and table-top activities to enhance emerging skills across all developmental areas: Cognition, Language, Gross Motor, Fine Motor, Social-Emotional and Self-Care.
Class Options ** :
Flexible choice of days
2 half days
3 half days
4 half days
5 half days
Hours
AM   9:00 - 11:45
PM  12:30 - 3:15
**Attending CSH multiple times per week helps your child become comfortable with separation, transitions, and socialization.