Compass SchoolHouse Staff

The staff of Compass SchoolHouse is the enduring heart, mind and soul of our school. Children love learning when they are inspired by teachers who have a passion for learning and sharing their knowledge.
Compass SchoolHouse is committed to attracting, retaining, and developing teachers with outstanding academic credentials and strong personal integrity whose teaching, character and example will make a significant difference in the lives of children.
photography courtesy of pavlina perry photography, abigail thomas photography, Life Touch Photography
Sue DeWeever
Rider University, B.S.
Director
sue.deweever@compassschoolhouse.com
Stacy Gunther
University of Delaware, B.S.
Head Teacher
3's Lead Teacher
stacy.gunther@compassschoolhouse.com
Cindy Babetski
Kean University, B.A.
Group Teacher
Junior K Lead Teacher
cindy.babetski@compassschoolhouse.com
Barbara Harbaugh
Misericordia University, B.S.
Group Teacher
Junior K Lead Teacher
barbara.harbaugh@compassschoolhouse.com
Christine Pugliese
Fordham University, B.A.
Office Administrator
christine.pugliese@compassschoolhouse.com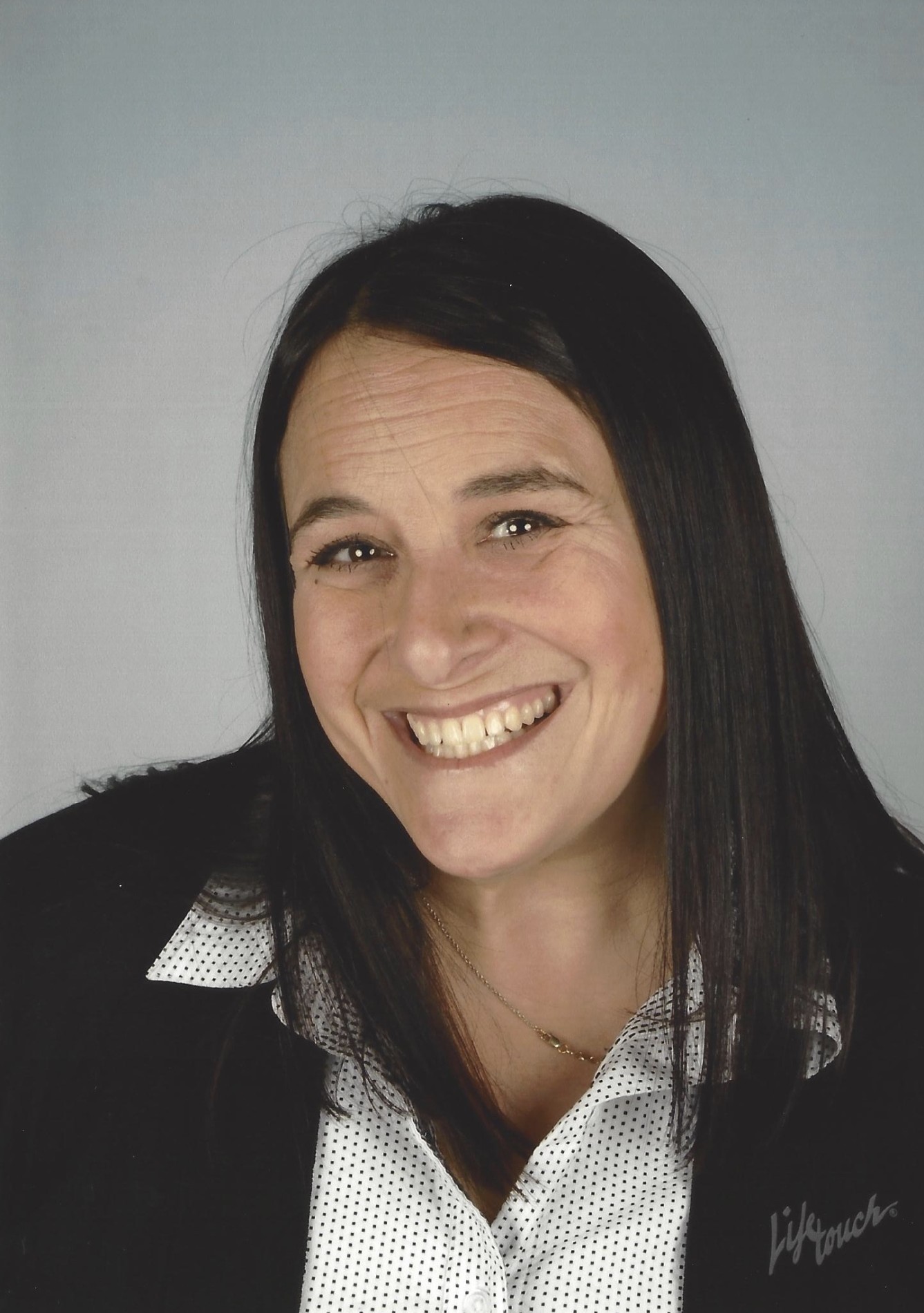 Stacey Kelly
Class Facilitator
Office Administrator Assistant
stacey.kelly@compassschoolhouse.com
Gwen Trombley
Columbia University, M.A., Literary Specialist
University of Connecticut, B.S., Elementary Education
Kindergarten Teacher
gwen.trombley@compassschoolhouse.com
Lesley Rodriguez
CDA Credential
Jr. K Assistant Teacher
lesley.rodriguez@compassschoolhouse.com
Antoinette Ciardullo
Brooklyn College, B.S.
Toddlers Lead Teacher
Lunch Bunch Lead Teacher (2's)
antoinette.ciardullo@compassschoolhouse.com
Liz Robertson
Denison University, B.A.
3's | Toddlers | LB Assistant Teacher
liz.robertson@compassschoolhouse.com
Noah Anderson
Union County College
3's Assistant Teacher
Lunch Bunch Lead Teacher (3's+)
Technology Specialist
noah.anderson@compassschoolhouse.com
Emilia Tabback
Rutgers University, B.A.
2's Lead Teacher & LB Asst
emilia.tabback@compassschoolhouse.com
Patty Walch
Taylor Business Institute
2's Lead Teacher
patty.walch@compassschoolhouse.com
Maureen Alvarado
University of Rhode Island, B.S.
Cuddlers Lead Teacher & LB Teacher
maureen.alvarado@compassschoolhouse.com
April Adams
Kean University, B.A.
2's & LB Assistant Teacher
april.adams@compassschoolhouse.com
Angela Murphy
St. Joseph's College NY, B.A.
2's Assistant Teacher
angela.murphy@compassschoolhouse.com
Joe Zagorski
Tiffin University, M.H.
Stockton University, B.A.
Junior K Assistant Teacher
Technology Specialist
joe.zagorski@compassschoolhouse.com
Dianne Mohan
Trenton State College, B.S.
3's Lead Teacher
dianne.mohan@compassschoolhouse.com
Mary Rittendale
Iona College, B.S.
2's & LB Assistant Teacher
mary.rittendale@compassschoolhouse.com
Kim Zagorski
Penn Foster College
Toddlers & LB Assistant Teacher
kim.zagorski@compassschoolhouse.com
Dianne Talbot
Junior K | 2's Assistant Teacher
dianne.talbot@compassschoolhouse.com
Brooke Kutner
Compass Theatre Arts Teacher
Temple University, M.F.A. Theatre
Abilene Christian University, B.F.A. Theatre
brooke.kutner@compassschoolhouse.com
Ann Conlon
University of Limerick, Ireland, B.A.
2's Lead Teacher | 3's & Enrichment Asst Teacher
ann.conlon@compassschoolhouse.com
Christine McMullan
Lehigh University, M.A.
King's College, B.S.
2's & LB Assistant Teacher
christine.mcmullan@compassschoolhouse.com
Kristy Bible (2016)
University of Georgia, M.A.
Specials Teacher
kristy.bible@compassschoolhouse.com
Rose Couto (2015)
Roberts Walsh Business School
rose.couto@compassschoolhouse.com
Kristy Taormina (2016)
Ramapo College, A.D.
Toddlers & LB Assistant Teacher
kristy.taormina@compassschoolhouse.com
Liz Hughes (2016)
University of Alabama, B.A.
3's & LB Assistant Teacher
liz.hughes@compassschoolhouse.com
Kari Whitehurst (2016)
STEM Enrichment Teacher
STEM Special Teacher
kari.whitehurst@compassschoolhouse.com
Denise Sullivan
3's & LB Assistant Teacher
denise.sullivan@compassschoolhouse.com
Kristina Quigley
Certified Behavior Analyst
kristina.quigley@compassschoolhouse.com
Diane Schaeffer
Baruch College, B.A.
Toddlers & LB Assistant Teacher
dianne.schaeffer@compassschoolhouse.com
Desli DeMarsico (2017)
Montclair University, B.A.
Enrichment & Lunch Bunch Teacher
desli.demarsico@compassschoolhouse.com
Courteney Rees
Loyola College, B.A.
Kindergarten Asst Teacher
courteney.rees@compassschoolhouse.com
Shelly Wyland
Enrichment & Lunch Bunch Assistant Teacher
shelly.wyand@compassschoolhouse.com
Sue Constantine
Cooking Enrichment Teacher
3's Assistant Teacher
sue.constantine@compassschoolhouse.com
Sydney O'Hagan
Boston College Law School, Juris Doctor
University of Rochester, B.A. Spanish
Spanish Enrichment Teacher
sydney.ohagan@compassschoolhouse.com
Janet Lawrence
Purdue University, B.A.
Toddlers & Lunch Bunch Asst Teacher
janet.lawrence@compassschoolhouse.com
Marilyn Goldberg
Kean University, B.A.
Spanish Special Teacher
marilyn.goldberg@compassschoolhouse.com
Lauren Sullivan
Kean Univeristy Student
Enrichment & LB Asst Teacher
lauren.sullivan@compassschoolhouse.com
Rachel Manzo
Fairleigh Dickinson University,
M.A. Literary Specialist
Rosemont College, B.A.
Toddlers Assistant Teacher
rachel.manzo@compassschoolhouse.com
Kirsten Pickel
Ohio University, B.A.
Toddlers Assistant Teacher
Sophie Ceus
Union County College Student
Toddlers & LB Asst Teacher
info coming soon