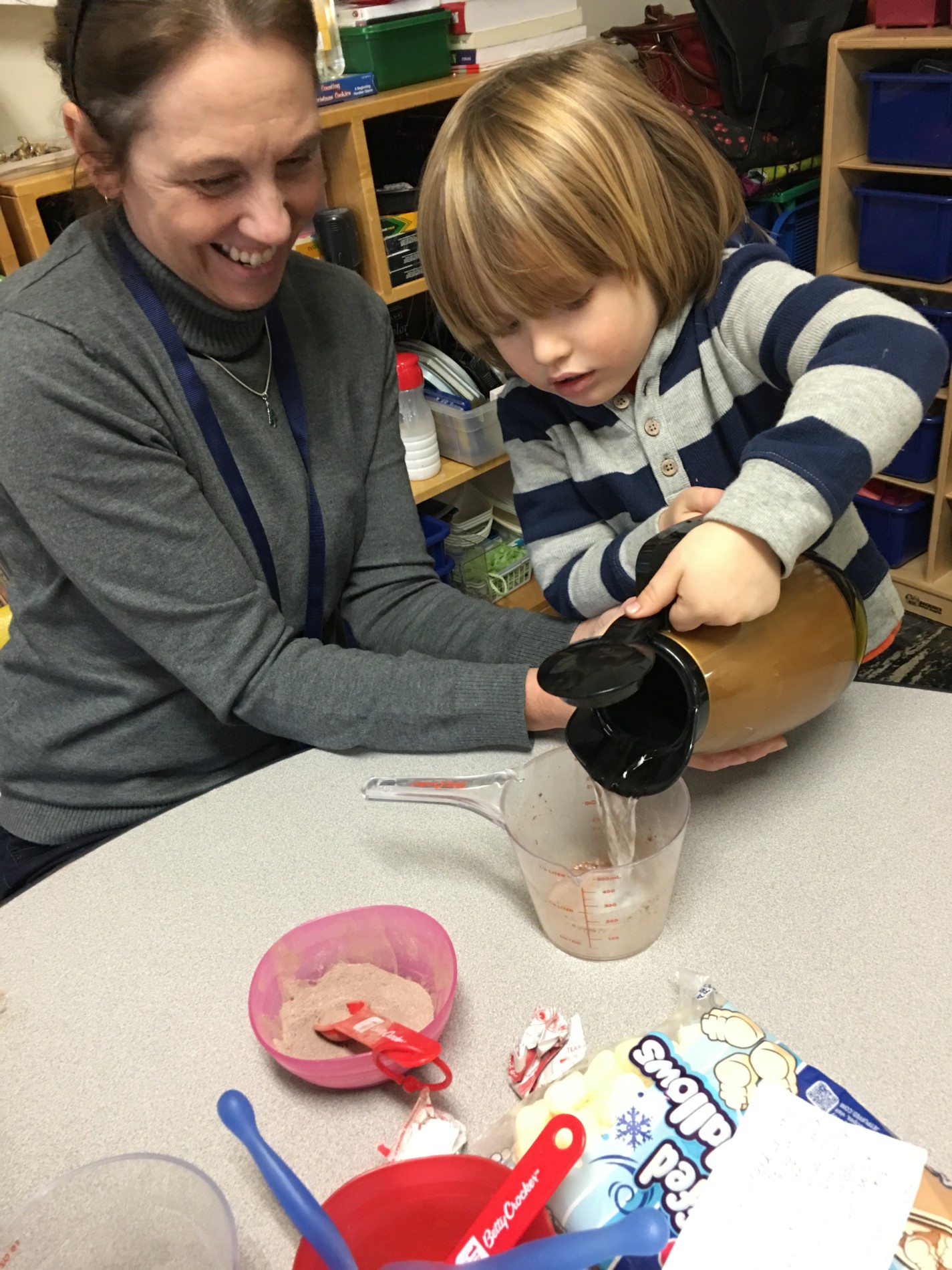 Math, Science, Fitness, Collaboration, Gardening, Foreign Language, Theatre Arts, Music, Technology, Drama, Movement, Engineering, and Cooking are all components of the Compass SchoolHouse Enrichment Program. Students learn in a small group setting taught by our dedicated CSH Staff.
Extend your child's day or add Enrichment classes (teamed with Lunch Bunch) to your child's week.
AM Enrichment Hours  9:45 - 11:15
PM Enrichment Hours 12:45 - 2:15
COMPASS COOKS
Cooking inspires childrens' curiosity, thinking, and problem solving, offering new opportunities to make predictions and observations. By following recipes students will learn about measuring, one-to-one correspondence, numbers, and counting. As they follow a recipe, children organize ingredients, follow a sequence, and carry out multiple directions.
THEATRE ARTS
Theatre Arts provides a playground for the mind of a child. Through a collaboration of music, drama, dance, and freestyle movement, students will use their creative selves to dance, act, and create characters form their imaginations. The focus will be on the process of collaboration and creation, rather than the finished product, creating a stress free environment in which all children are able to grow and learn.
SPANISH
Through play and exploration, listening, seeing, imitating, and practicing, young children can learn a language quickly and easily. Students will be introduced to rhymes, songs, games, counting, and conversational skills in Spanish.
STEM STARS
Students will be immersed in brain building experiences in Science, Technology, Engineering, and Math. Using a variety of materials and activities, students will experiment, make predictions, share discoveries, ask questions, wonder how things work, identify and solve problems, design, create, build, measure, and more. The curriculum is intentionally designed to focus and refine the naturally inquisitive behaviors of young children.
JUMPING BEANS
An active class, this enrichment session is all about getting those wiggles out while learning how to use our coordination through different physical activities. We will work together as a team while individually working on our gross motor skills. Activities such as an obstacle course, soccer, kickball, baseball, team block building, zumba, and more will incorporate teamwork, sportsmanship, and the importance of being active.