About Compass SchoolHouse
 Compass SchoolHouse Mission
We believe that creative play is the vehicle for exploring and learning, developing new skills, and connecting with others. We strive to provide every child with a quality early childhood experience in a safe, nurturing, and developmentally appropriate environment. We are devoted to helping children develop a positive sense of self, compassion, and a love of learning.
Compass SchoolHouse Philosophy
Compass SchoolHouse provides a home like environment, which is especially important for children encountering their first learning experience in a school setting. Our classrooms are safe and nurturing learning environments for children ages 2 months to 5 years. This setting enables our teachers to be committed to meeting the needs and learning styles of each individual child. Age appropriate, play based learning centers for math, science, dramatic play, music, and creative art provide opportunities to inspire children to explore, make choices, and gain independence.
We believe that early childhood development and education should be a time of fun, warmth, security, exploration, and discovery. We feel it is important that your child is learning from adults who engage and stimulate intellectual curiosity while imparting social skills. Our highly trained teachers encourage the children to play, which is actually the work of a child. As they play, children develop vital cognitive, linguistic, social, and emotional skills. They make discoveries, build knowledge, experiment with literacy and math, and learn to self-regulate and interact with others in socially appropriate ways. This approach sets the foundation for their transition to kindergarten and beyond.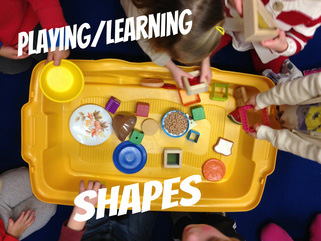 WE ARE....Powered by Play
Learning through play takes a carefully prepared environment that invites young children to explore, examine, question, predict, test, investigate, try, make errors, and manipulate.
Through play, learning is in-depth, concrete, and long-term. Play offers young children the opportunity to put into action the ideas and processes being presented so that concepts and ideas make sense and the processes can be mastered.
Board of Trustees
The Board of Trustees is the primary governing body of CSH. It functions according to By-Laws established in 1980 and most recently revised in 2014. The Board is composed of 11 trustees and is responsible for overseeing operations to ensure the school follows applicable laws and guidelines, the appointment of the Director, and the preservation of the school's mission, finances, facilities, and programs.
CSH Board of Trustees:
Caroline Trigaux - President
Elayne Edmonds - Vice President
Christine Pugliese - Treasurer
Sarah Kovalakides - Secretary
Liz Robertson - Staff
Paige Ropiak - Member
Kelly Drennan - Member
Stacy Gunther - Staff
Alexis Collado - Member
Lindsay Newhart - Advisor to Board
Sue DeWeever - Director