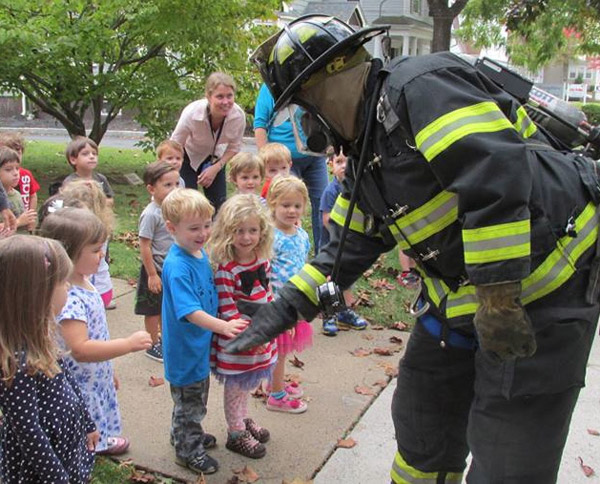 The goals of Compass SchoolHouse's 3's class focus on fostering a love of learning as well as on the development of positive school experiences. As children form friendships with new classmates and teachers, they make great strides in their social-emotional development, while also being exposed to the CSH Character Development Program and its emphasis on Respect, Responsibility, Honesty, Kindness, and Perseverance (ALWAYS keep trying). Through age appropriate learning activities, children's cognitive growth is also encouraged and supported.
Children begin to develop self regulation during the 3's year through fun, developmentally-appropriate activities that are embedded into our learning centers and daily routines. Children develop the ability to plan their play with other children, create story lines, characters, props, and apply their growing literacy and mathematical skills to activities that are meaningful to them. Children begin to cooperative with others, talk about their thinking, and care for others' feelings. Our classrooms are organized into learning centers which include dramatic play, art activities, library, writing, science, music, block play, puzzles, and circle time.
Our 3's curriculum includes the following learning areas:
Physical Development

Gross Motor Development
Fine Motor Development

Social and Emotional Development
Music
Art
Language Arts
Math
Social Studies
Science
Children must be 3 years old by October 1st to enroll in the 3's class.
Class Options:
Flexible choice of days
3 half days
4 half days
5 half days
Hours
AM   8:45 - 11:30
PM  12:30 - 3:15
Complementary Valet Service
Compass SchoolHouse provides a driveway drop-off and pick-up service for our 3's students, fostering a sense of independence. Children are escorted from and to your car, eliminating the need for you to park and walk your child to the door.